This post may contain affiliate links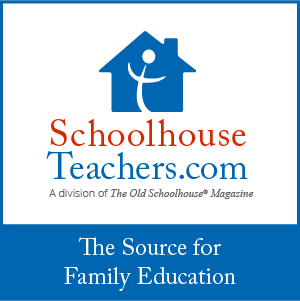 How To Homeschool on a Budget with SchoolhouseTeachers.com
As you know, we're a homeschooling family and we homeschool on a budget. We tried an out of the box curriculum; it's just not for us. It really was a waste of money. BUTTTT  I'm super excited to share with you our review of the Yearly Membership from SchoolhouseTeachers.com. Basically, there are 200 courses (perfect if you are homeschooling on a budget) from preschool through 12th grade. Which means you can meet your child right where they are.  Mini has different needs for different subjects. Each subject seems to be a different grade level for us. We are doing 3rd-6th grade levels and this site makes it all work out perfectly for us. Plus we are able to stay within our budget. Their motto is "Educating your child has never been easier." And I'll have to agree.
Just look at all the subjects they have courses in. I'm telling you this is truly all you need. I picked out 3 of my favorites (it was so hard to narrow it down) to show you.
The Bible courses are broken down from PreK-Highschool. Bible all the way through Highschool? Yes, please. With Mini having Aspergers it's hard for her to understand God. It's very important to me to have Bible classes everyday. These courses connect to RightNow Media ( yep, you get a RightNow Media account when you sign up for SchoolhouseTeachers.com) Mini is able to watch a video and then do her lessons. I'm so loving this course.
The Math course are PreK-Highschool. Math is a tough subject for us and we are stuck trying to understand Multiplication. Mini has retention issues so being able to have Flash Cards and Manipulatives that actually go with the lesson is perfect for us. With the way this site is set up I am able to do 3rd Grade work with her and meet her right where she is. The worksheets are colorful and they hold her attention.
The Language Arts Course is packed with different subjects. From writing to spelling it's all in this list of courses. Mini is excited about the spelling course. I'm excited that she gets to practice her handwriting in the process of learning the words. Our first week focuses on Psalm 23, KJV and the second week is Daffodils by William Wordworth. There is just so much to do and it's easy to go from week to week just doing the next thing.

There are also actually teachers for the courses. I'm actually physically shocked that they have teachers and can still charge such a small amount. How awesome. You can check out all of the courses and see what is offered, I think you'll be amazed at how many courses are available.
SchoolhouseTeacher.com  is a great way to dive into homeschooling, whether you're new or a veteran homeschooler.  2017 is going to be a great year! We have SchoolHouseTeachers to help in our homeschooling endeavors and I look forward to watching Mini blossom.
Pay one price and get unlimited access. That means if you have a high schooler or a middle schooler, you can get access to all courses for one fee. If you're looking for a way to homeschool on a budget then this is it.
Not a believer yet? Click the banner below and it will take you to a list of other Bloggers that also reviewed this great site.